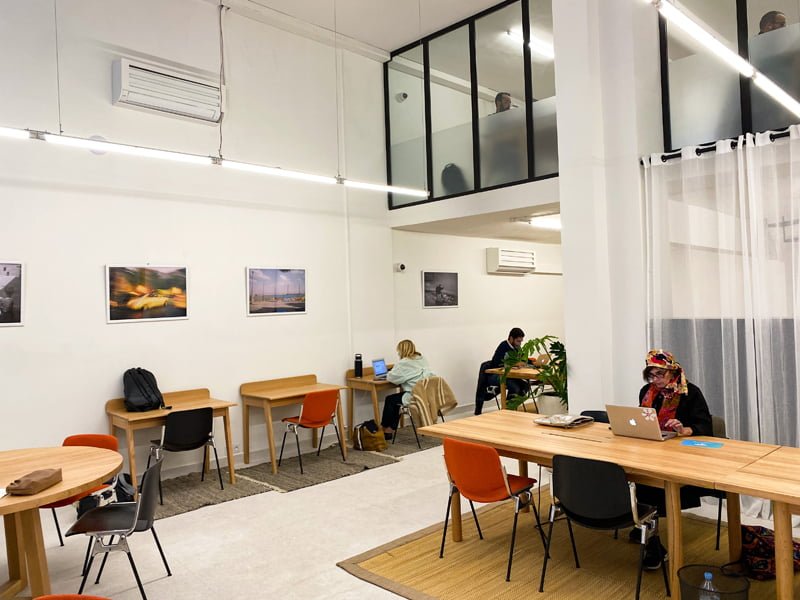 In today's fast-moving business world, networking is the key to success. But when life gets hectic and we have to juggle work and family commitments, it can be hard to find the time to network. That's where coworking comes in – it's the ideal way to build your business network! Here at L'BLASSA coworking space we create the ideal environment for entrepreneurs and professionals to meet, mingle and collaborate. Let's take a closer look at why coworking is the ideal solution for networking.
Visit coworking spaces offer an atmosphere that encourages collaboration between members. With a variety of available workspaces and packages. Co-workers have many options to choose from, depending on their needs. And as all members of our coworking space share the same goal – to develop their professional networks – members quickly form relationships with each other that help them develop their businesses.
L' coworking space L'BLASSA organizes a variety of events designed to bring people together and foster meaningful interactions. Workshops, conferences…Our events are also a great way for members to keep abreast of industry trends and exchange ideas with like-minded people in different fields.
The advantage of belonging to a coworking community is that you have access to other members who can serve as resources or mentors in your field. You never know who you might meet or what opportunities might present themselves! What's more, because our members come from all over the world, you can expand your professional network by connecting with people outside your city or country – all without leaving the comfort of your workspace!
At L'BLASSA Coworking, we believe that networking should be easy and accessible to everyone. That's why we create an environment where professionals can come together and make meaningful connections with each other, while continuing to work in comfort and convenience. Our shared workspace is designed to facilitate collaboration between members so they can reach new heights in their respective fields, while enjoying top-notch amenities such as high-speed Wi-Fi, a cafeteria, private phone booths, a meeting room and much more! If you're looking for the ideal solution for networking without sacrificing productivity or comfort, look no further than L'BLASSA Coworking space!