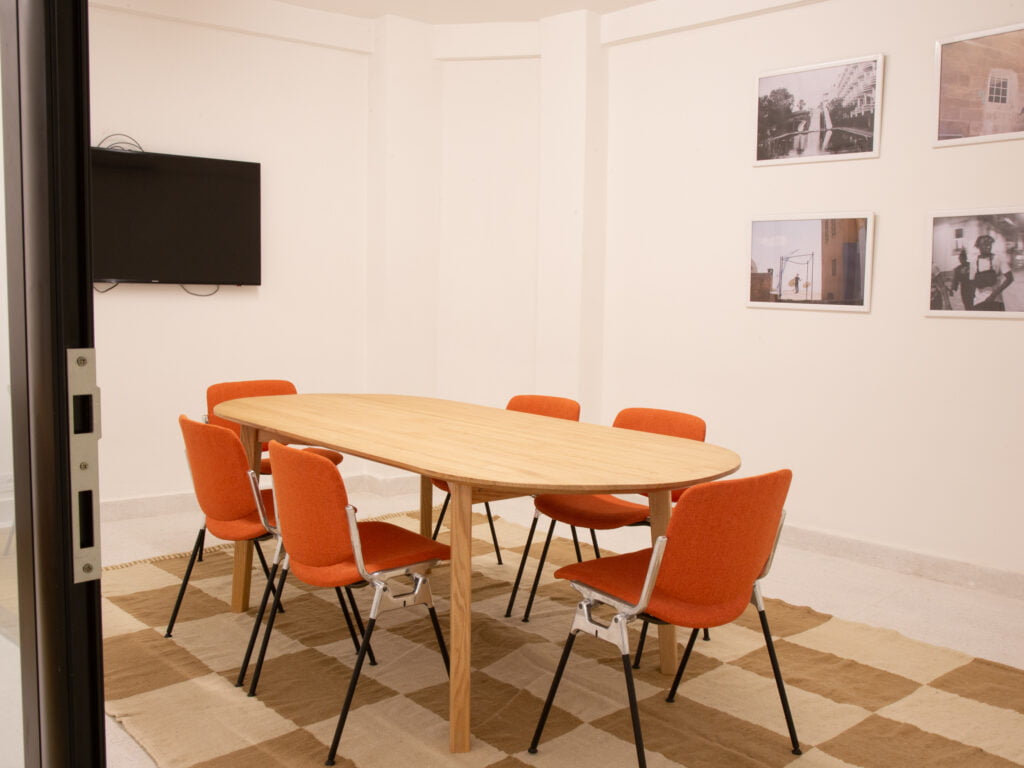 Organizing office meetings can be tedious. Even if the workspace is large enough to accommodate everyone, this can cause distractions and disrupt daily activities. That's why holding your meetings in a coworking space can be the best solution. À L'BLASSA coworking space we provide a meeting room for up to 10 people, subject to reservation, where you can welcome your customers or organize internal team meetings.
One of the main advantages of using a coworking space for meetings is that it allows employees and clients to experience a professional working environment outside their office building. This gives them the opportunity to get away from their usual workspace and focus entirely on the meeting in hand, enabling them to come up with new ideas and solutions more effectively than they could in their own workspace. What's more, it shows customers that your company takes its work seriously and values professionalism, helping to build trust and loyalty between companies and customers.
What's more, holding meetings in a coworking space is convenient because all the necessary equipment is already available on site. The meeting room at L'BLASSA coworking space is well equipped with a high-speed internet connection, comfortable chairs, a screen that can be connected to your computer for presentations, a whiteboard for brainstorming sessions, printers/copiers/scanners for printing documents on the spot, a cafeteria for quick breaks during long sessions – in fact, everything you need to make your meetings a success.
Holding your meetings at L'BLASSA Coworking Space offers many advantages, including flexibility, a professional environment and convenience. Our meeting room can accommodate up to 10 people by reservation, so you can welcome your customers or organize internal team meetings with ease! With all these advantages combined in a single package, what more could you ask for? Get started today by reserving our meeting room!