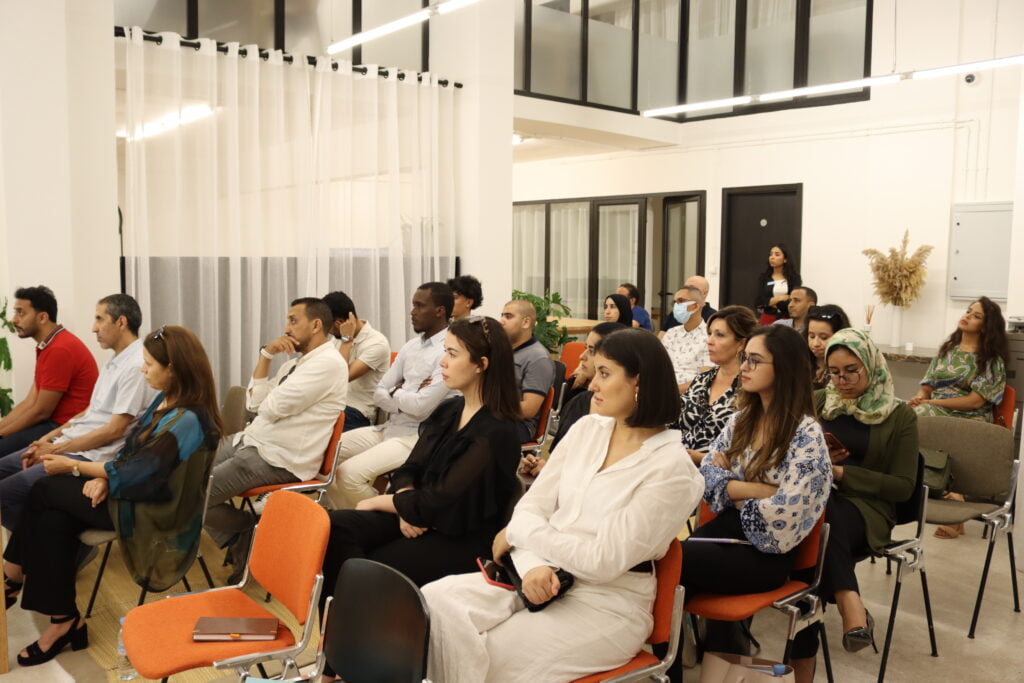 Instead of renting an office, today's self-employed workers are increasingly turning to coworking spaces
The benefits of coworking are numerous for its users, with networking at the top of the list.
These days, if you work as a contractor or freelancer, or any kind of self-employed…
It is enormously difficult to grow and prosper without a good network.
Networking certainly adds value to your business and opens doors to potential development opportunities.
The wonderful thing about using a shared workplace…
It opens doors to contact with other creative innovators and entrepreneurs in a variety of sectors.
These opportunities could be :
Collaboration with other professionals,
Sharing information that can help develop your business
Build valuable relationships with like-minded people
Promote and suggest your services to other parties or entities that can make a difference to your business.
In this article, we will present 4 tips to help you improve your network in coworking spaces:
Engage in friendly conversation:
Unlike the closed office, coworking spaces offer you a multitude of opportunities to improve your network.
The first thing to do is break the ice, and that doesn't mean the conversation has to be entirely formal/professional.
Valuable conversations don't have to be all about business;
Whether it's a simple hello, a quick chat on a coffee run or a fun discussion at joint events, …
Start a casual, non-business-related conversation with at least one person every day,
And before you know it, you'll have a handful of new relationships with different people.
So it's always better to wait for the right moment to present your work, rather than jumping right in,
Sharing ideas, opinions and knowledge
One of the best ways to build strong relationships with others is to offer to help them.
And before we go any further on this point…
You need to know that there's a certain misconception among people when they hear this idea of information sharing.
Sharing doesn't mean giving away trade secrets or your next business idea; it simply means passing on knowledge.
This culture of sharing expertise and unique skills with others contributes enormously to strengthening relationships between people.
When you present yourself and your brand appropriately in this process, it makes you accessible to other professionals.
This further increases your chances of creating a solid, diversified network to develop your business.
At this stage, you can rely on word-of-mouth to attract new customers or projects.
People who are inclined to share their knowledge and time with others derive considerable benefit and future gains.
By using this to your advantage, you'll receive and give away useful knowledge.
Organize and/or take part in events in your coworking space
One advantage we find in coworking spaces is that they encourage events to promote networking and boost their customers' networks.
It's a good idea to organize and/or take part in events of this kind in your coworking space.
This will certainly attract professionals and potential customers from various fields who are themselves looking for opportunities to expand their networks.
And even if you can't or don't want to organize big events…
You can always organize and take part in workshops with other members of the space in a well-equipped meeting room.
Either from the same sector as yours or working in different fields
The kind of initiative that allows you to join forces with your talented neighbors.
You'll get the most out of your community by taking part in your coworking space's social and professional events,
(For a complete calendar of blassa events, click here).
Not to be overlooked: taking part in these events can be a good way of communicating on your social networks, promoting your professional activity.
We need to socialize, not just network
As we've just mentioned, one of the great advantages of a coworking space is the opportunity to take part in various events.
On top of that, shared cafeterias are another advantage of this type of collaborative space.
( something we don't find in traditional office work. )
Such situations create a friendly, convivial atmosphere, which becomes an ideal place to start building strong new connections.
However, making links and connections with other people shouldn't be your only goal;
Indeed, socializing and getting to know other members is vital to help your business grow and prosper.
So use events and cafeterias to your advantage, and never hesitate to talk to other people you don't know.
BUT, be careful not to disturb people; you need to know the right time and the right actions to set up a good socializing method…
Ultimately, open workspaces are synonymous with openness, innovation and creativity.
This kind of place attracts people who are open-minded and eager to make connections.