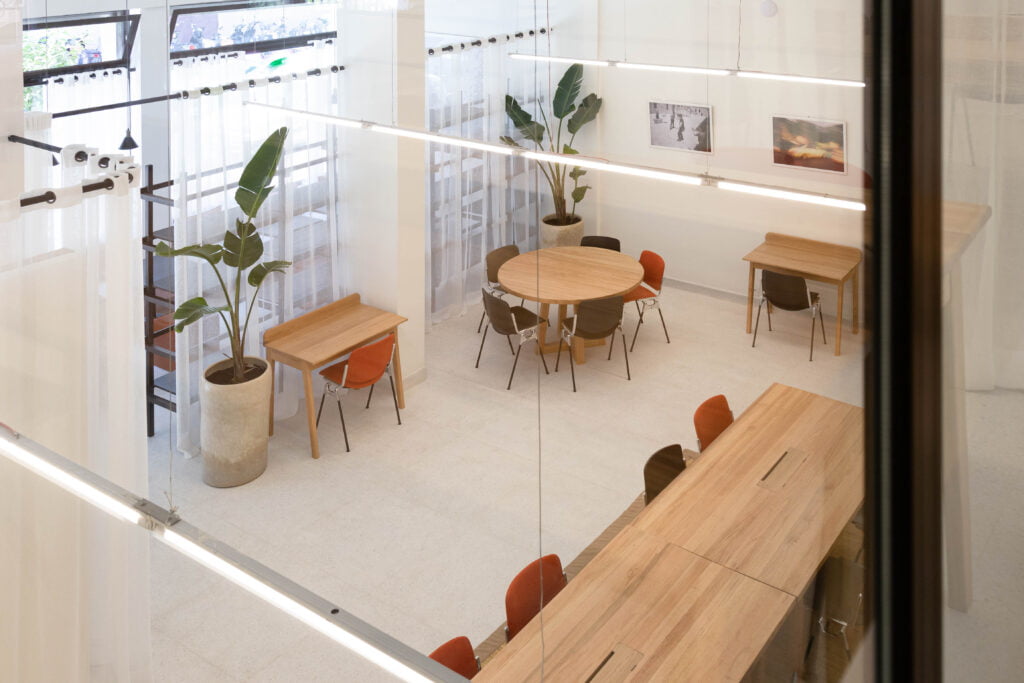 L'BLASSA is the perfect coworking space for entrepreneurs, freelancers and digital nomads looking to get their work done while networking with like-minded individuals. Located in the heart of Marrakech City, Gueliz, L'BLASSA offers open desks, phone booths, a meeting room and even a cafeteria with an array of snacks and drinks. It is the ideal workspace that caters to your every need.
At L'BLASSA coworking space, you will find a vibrant community of creatives and innovators who share common goals. We strive to make it easy for members to concentrate on their projects without distraction or interference from outside sources. Our office has plenty of natural light and comfortable furniture that allow members to stay focused on their work for hours on end. Furthermore, the diversity of our community encourages collaboration among its members, leading to meaningful connections and innovative ideas.
In addition, we provide our members with access to exclusive events that provide hands-on learning experiences as well as social gatherings where you can network with other like-minded individuals in a relaxed environment. Furthermore, our community fosters an atmosphere of mutual respect and understanding – something which brings us all closer together as a collective group.
So, if you're looking for an inspiring workspace where you can get creative while networking with motivated individuals – L'BLASSA coworking space is the place for you! Join us today and become part of our vibrant community!